Thank you for working with the Lori Rowe Team for your home search and purchase!
We take this process very seriously and will do everything possible to ensure that you have a positive experience. With 35 years of experience, Lori Rowe and her team (LRRE: Lori Rowe Real Estate) can guide you successfully through finding the ideal property and making it your own. Here are a few things you need to know before we get started...
We are loyal to you and we expect you to be loyal to us.
(Of course, we need to prove to you that we deserve your loyalty.) If you attend an open house, see a new listing online, or have any questions about anything real-estate-related, please CONTACT US!
Please….
Tell other brokers you are working with Lori Rowe at Open Houses and in any communication.
Do not sign any buyer representation agreements.
Do not view properties with other brokers.
I speak with other brokers' clients all the time and respect the broker-buyer relationship. I believe that I have a high-integrity reputation with my colleagues, and they know I will always do more than my share of the work and act in a professional manner. Thank you, in advance!
Please speak to a reputable lender for written preapproval.
This is a critical part of the home search process. We both need to know what you can spend on a property. Do you need credit repair? Do you have ready, penalty-free access to funds? Are you getting help with your down payment? Do you need to sell your current home prior to closing on your next home? Do you qualify for a loan program that would save you money or allow you to finance more than you originally planned to borrow? All these factors are important and need to be established before you fall in love with something. I work with several very reliable and competitive lenders that you can contact. I recommend that you not use an online, high-volume lender where there is minimal human interaction. Please note that: You are not obligated to use the lender who prequalifies you. You don't have to spend your maximum qualification amount. You can shop for the best rate and terms.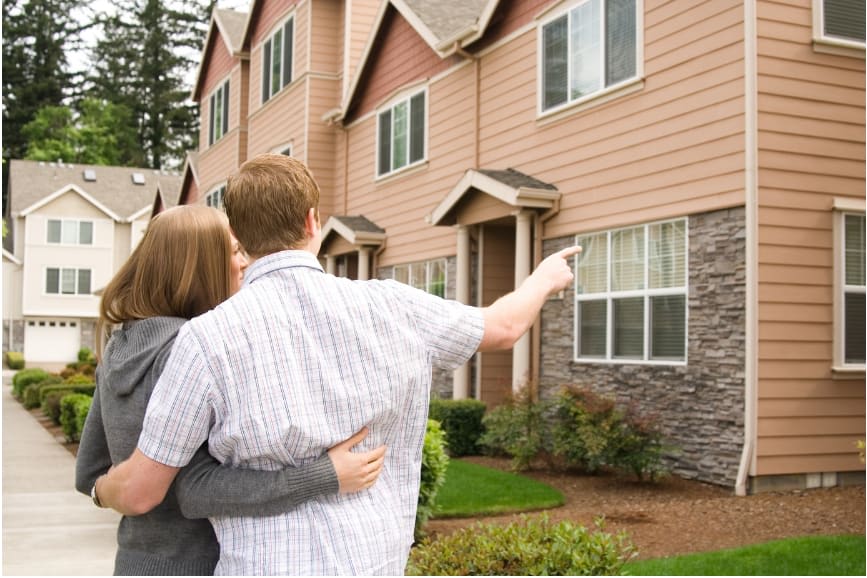 Cash buyers need to provide Proof of Funds
If you plan to pay cash for your property, we will need to provide proof that you have ready access to the funds required to close. This can be a letter from your bank/wealth manager or an account statement with your name showing the appropriate balance (Please redact account numbers.) It is advisable to show a balance slightly higher than the purchase price.
You will need to remit earnest money within a few days of contract acceptance.
Earnest money shows the sellers you are acting in good faith. It can range from $2500 to 10% of the purchase price. It is typically due within 1-3 days of contract acceptance. Your earnest money will be applied towards your down payment at closing. You can write a personal check or wire funds. If it exceeds $50,000, a wire will be required.
What can you expect from us?
There are lots of moving parts in the home search process and we handle all of them simultaneously so you can focus on finding the right home! What exactly do we do?
Once we know what you want and can afford, we will set up automated searches that match your criteria. This is not as easy as it sounds. If your list is too specific, we should eliminate less important features to ensure that you receive all options. It is important to note that not all brokers include pertinent information when entering inventory into the Multiple Listing Service. For instance, if you want a certain subdivision, we may need to search by street name since not all agents complete the Subdivision field. The same is true for school names. Once we know what you want, we will create as many searches as possible for you to review. The first search will yield everything that matches your list. Then, you will receive listings as they hit the market. If a listing you already received has a price adjustment, you will see it again. You can mark these properties "Interested" or "Maybe" to keep them on our radar. We can revise the search criteria at any time.
Wait! There's more!
LRRE will also check the Private Listing Network for properties that match your criteria and are not publicly listed. The data and photos on these listings are limited. If we see something that we think might work for you, we will do our best to obtain as much info as possible. The other source for listings that may not be public is broker networking platforms. I am a member of several private groups on social media where agents announce upcoming listings or ask others if they are listing anything that matches their buyers' parameters. Plus, I am a member of TAN (Top Agent Network) where top agents can share properties that are not yet public with other top producers. (Agents must qualify to access this site.)
Why didn't you tell us about THIS house?
You will invariably see a listing on a third-party site that looks perfect and you did not receive it in your feed. Send it to me and I will find out why. Most times, it does not match your criteria, is off the market or is sold. However, there could be some random detail that caused it to not match up with our parameters. We can revise your search to ensure that it does not happen again.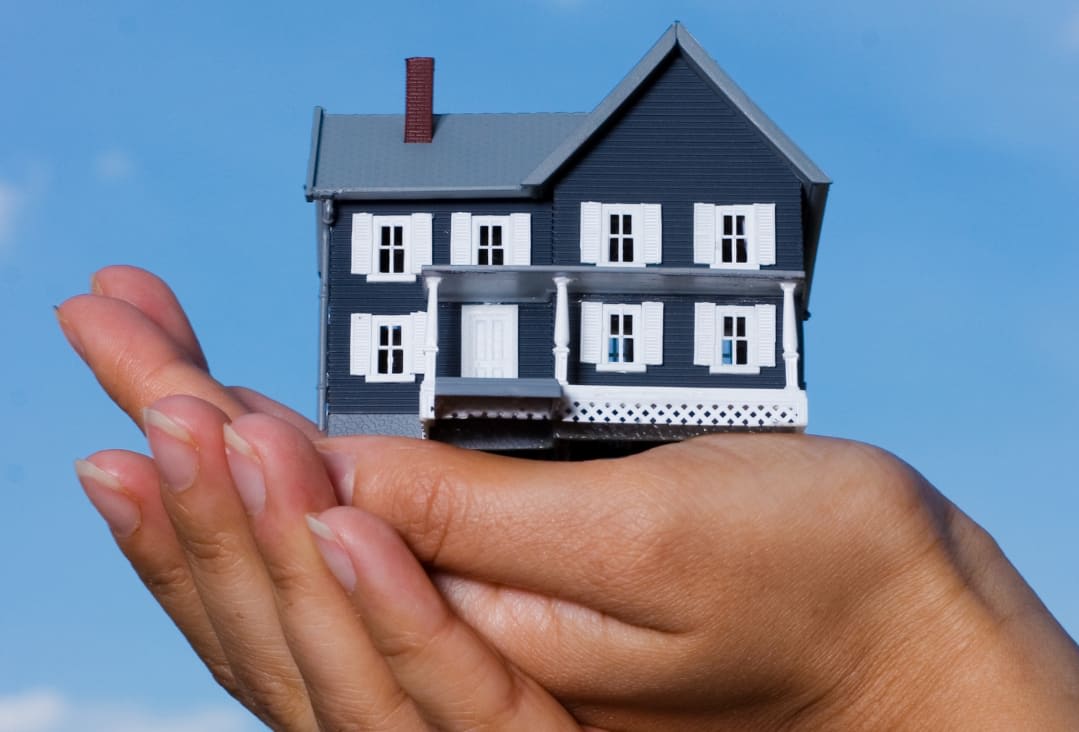 Let's go shopping!
When we know what you want to see, we hit the road! Let us know your availability and we will do everything possible to make it happen on your schedule. A few things to note:
We need advance notice in most cases. Most homes are occupied and require scheduling.
It is best to see homes during daylight hours.
It is important to be on time for showing appointments.
If you are bringing anyone with you (parents, friends, contractors), please let us know in advance.
If you bring children, please keep them with you at all times.
It may be necessary to remove shoes or wear shoe covers.
A signed COVID disclaimer for each party may be required to view a property.
We are currently required to wear masks on all properties.
Please do not take videos or photos of the property without permission.
Please do not touch the owners' property. (Golden Rule, right?)
It may be necessary to use the bathroom. If so, please leave it exactly the way you found it. (Before use, check to see that there is toilet paper and the water is turned on.)
Please do not eat or dispose of trash in properties.
I will have specific instructions for the showing (i.e., Turn off lights. Check all doors.) and will adhere to them.
Common sense, right? You would be surprised what I see!!
What can I expect while viewing homes?
I am a firm believer that first impressions are most important. I want YOU to see it and decide if it is a YES, NO, or MAYBE. I will then point out things that I feel you should know, positive or negative. I will be looking primarily at the location and condition. If I see any red flags, I will alert you. If I think a property outshines the competition, I will let you know why I think that. We are not going to hyper-analyze every home. A showing should not last more than 10-15 minutes unless the house or the lot is exceptionally large or has multiple structures.
What if I want to make an offer?
Great question! LRRE will share relevant market data with you and provide color commentary to assist you with making a qualified decision. We can ask for additional information that may impact your offer. (How old is the roof? When can sellers vacate?)
An offer is comprised of many parts: Closing date, financing, personal property, earnest money amount, tax proration, home sale/close contingency, attorney review, inspection(s), special requests, etc. and of course, price. I will guide you through this process to make sure your offer is as strong as you want it to be based on your situation. Once the offer is submitted, we are reliant on the listing broker to present it to the seller. We typically get a response within 24 hours. I will stay on top of it until we know the outcome. We negotiate verbally until an agreement is reached. Once there is an agreement, I will revise the original contract and you will initiate the changes. Then, the seller will initial and sign.
Once the contract is fully executed, the clock starts ticking. Earnest money will be due. We usually have 5 business days to inspect and have your attorney review the contract. You will need to apply for a mortgage within the time frame stated in the contract. Don't worry! We will keep your deal on track!
What else do I need to know?You need to know that you are working with an extremely experienced broker and team and we have seen every possible scenario. We have a long history of achieving successful outcomes for our clients. That sounds great but what does that really mean?
I will connect you with outstanding and reliable service providers including mortgage lenders, attorneys, inspectors, contractors, etc. to ensure you are getting the best guidance and service possible.
I will coach you on what to request based on the inspection results. (That doesn't mean you will follow all my advice, but you will have a qualified perspective on which to make decisions!)
I will be responsive, timely and communicate with all the parties throughout the process.
I will ALWAYS keep your best interest first and foremost. If I think you can leverage your situation to get more from the seller, I will tell you. Also, if I think you are being unreasonable or short-sighted, I will let you know. We don't want to look back and have any regrets, right?
My team will keep track of your date deadlines to ensure that you are not in breach of the contract. I will keep the lines of communication open with the other broker, your attorney, and your lender at all times.
I will coordinate your final walkthrough based on your availability. Ideally, the property should be vacant when we check it prior to closing. This is not always possible. Rest assured, we will do whatever it takes to make sure you are satisfied with it before you sign the closing documents. This is a very brief list of what we do but it gives you an idea of our involvement.
Not all brokers are equal.
Lori Rowe is a full-service broker with a team behind her to ensure that her clients have the most successful home-buying experience. Like any profession, there are agents who don't do their job the way they should. (We usually know who they are.) There are agents who do the bare minimum beyond contract acceptance and rely solely on the attorneys to "work things out." There are agents who are impossible to reach. And, there are agents who get SO involved, they become detrimental to the process. There are also limited service brokers who do the bare minimum. This is a different type of service that I do not recommend when handling your biggest investment.

We combine service, technology, relationships, experience, and genuine dedication to you to ensure that your home buying experience is 150% satisfying. 70% of our business is repeat and referral and we want to keep it that way!
Let us make your dreams come true with the least amount of hassle for YOU!